WHY THE FRENCH STAY SLIM
"We sit down and eat for pleasure, using all of our senses,"- Mireille Guiliano, author of the bestselling book 'French Women Don't Get Fat'.
The French Focus on Pleasure
It all comes down to balance. By maintaining a diet where you eat nourishing foods, while also allowing yourself to indulge, you avoid a state of deprivation. You also ward off feelings of guilt when you choose to enjoy every last bite of that crème brûlée crêpe.
By savoring and experiencing each lasting mouthful, the French don't feel the need to overdo it. French model Cindy Bruna tells Coveteur Magazine, "If I go to a restaurant, I'm going to splurge. I don't go out to order a salad!"
Real French women eat real food and French men are known to love women who eat well.


French model Jeanne Laroque enjoying lunch at French Alpine Bistro – Crêperie du Village
---
Food Helps Wine
& Wine Helps Food
Food and wine play an important role in French culture and are a source of regional pride. Eating is a social and life-enriching adventure, not a chore and certainly not a guilt-trip. For the French, lunch isn't complete without a glass of wine, as it is essential for enhancing the flavor of the food and aids digestion.
---
We Eat Real &
Great Quality Food
The French – and so do we at our French Alpine Bistro – focus on careful preparation of unprocessed foods, instead of foods laced in hydrogenated oils and preservatives. The French are not only known to take pride in their looks but also for making time for real meals with friends and family, versus snacking throughout the day.
It has been proven that snacking out of habit, boredom, stress or frustration often leads to weight gain. Rather treat yourself to a full meal. Eat like the French and start by indulging in lunch, versus eating a huge breakfast.
---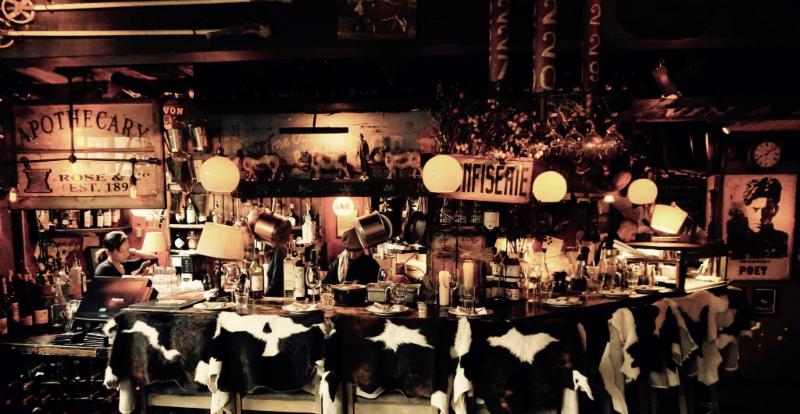 At the French Alpine Bistro – Crêperie du Village we provide an experience for all senses. So sit down, eat delicious, unique and authentic food for absolute pleasure, with great company and enjoy a well-deserved glass of wine.